11 March 2015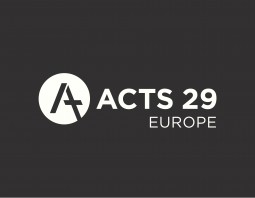 This post is about an upcoming conference. To go directly to the booking page, please click here.
We live in an exciting time. The gospel is running and being glorified all over the world – including Europe. As we point people to Jesus Christ – Behold the Man! – the gospel is planted, and as the gospel is planted, so churches are born. It was always thus, and will be until the Man from heaven comes to claim his rightful inheritance.
This conference in Nottingham, 21-22 April 2015, will inspire and unite us in the gospel. We will have church-planters, teams and churches from Ireland to Turkey, from Denmark to Italy. United by the gospel and passionate for seeing the gospel planted all over Europe. Keen to find out how local churches can enter into partnerships with other local churches in different European countries.
Plenary sessions from Darrin Patrick and Vaughan Roberts will challenge us to think biblically and culturally about the church-planting mission on European soil.
Two of our European church-planters will bring Europe's rich and varied history in the gospel to bear on current practice and theology of church-planting.
Break-out sessions will bring the gospel to bear on the nuts and bolts of planting healthy churches : getting started, raising funds, managing your time, training leaders and planters, preaching, evangelism & apologetics, community and discipleship and more.
Breakout Sessions are listed below:
Contextualisation in Post-Protestant Europe
Contextualisation in Post-Catholic Europe
Our resource-pack and tables will give everyone the chance to leave the conference with helpful material to get started or keep going in God's mission strategy for the world.
Please note there is no lunch provided at the conference. Lunch can be purchased at one of the cafes near the venue.
If you're travelling from Mainland Europe to the conference, there is a special reduced rate. For more information, please click here. Or click here to book.